News & Current Events
»
July 17, 2009
TMG Entertainment announces the launch of their new television series program, The Mental Game, and the completion of the episode, "The Mental Game, Stand-Up Comedy, My First Time" ...
Read more
»
June 3, 2009
TMG Entertainment announces the completion of "The Mental Game of Golf", their second episode in the new television series, "The Mental Game"...
Read more
»
May 15, 2009
TMG Entertainment announces the launch of their new television series program, The Mental Game, and the completion of the episode, The Mental Game tennis pilot...
Read more


About Us
Bill Cole MS, MA
The Mental Game Coach
Success has come in many forms for author, coach, athlete and businessman Bill Cole. He has thrived in all his endeavors through a winning combination of talent, drive, passion and dedication.

From New York to Texas, to high in the Austrian Alps, from England to Hollywood, Bill Cole has always remembered one thing. He remains first and foremost, a coach. Bill has been coaching people for as long as he can remember. He proclaims, "There is nothing more fulfilling for me than seeing my clients come full circle, to find the mental power they always possessed, but never realized."

Bill Cole has been on a lifelong quest to help people reach their full potential.

His innovative, ground-breaking research, writing and coaching on mental readiness, removing self-limiting mental obstacles, self-coaching and the zone has improved the lives of thousands of people worldwide. From the start he had a gift for translating seemingly impossible-to-understand, complicated psychological theories into readily useable and practical coaching tips and methodologies. The countless success stories he has created for his clients are a testament to his wisdom and effectiveness as a mental alchemist.

In the 70's Bill Cole became tennis coach to the Hollywood stars, teaching Bill Cosby, Chevy Chase, Andy Williams, and members of legendary musical groups like the Fifth Dimension and Gladys Knight and The Pips.

Bill Cole, The Mental Game Coach, is an internationally and nationally recognized authority on peak performance and coaching. He has coached at the highest levels of corporate America, major-league pro sports and big-time college athletics. Bill's brand names, including "The Mental Game Coach", are recognized worldwide.

Bill has coached top 30 ATP-ranked tennis player Harel Levy in the US and Europe, sharpened the minds of the #1-ranked collegiate baseball team in America, Stanford University, polished the platform performance of politicians, spoken internationally to major associations and companies, and has even coached a first-time comedian at the world-famous Hollywood Improv comedy club.

He was the first person in the world to earn an undergraduate degree in sports psychology. He also holds two graduate degrees in the field, has numerous academic honors, and is a member of The American College of Sports Medicine. Since the 1970's Bill has been a leader in the world of "mental game coaching".

Harper Collins called Bill to write the chapter on mental training for the upcoming book Curl To Win, by the two-time world curling champion and 2006 Olympic Gold Medalist Russ Howard, who was named "Curler of the Century" by Sweep magazine. Bill has published over 400 articles worldwide, and has authored the books The Mental Game of Golf and The Mental Game of Tennis. He was named the golf psychology columnist for Four Corners Golf Magazine in 2009.

The media contacts Bill weekly for quotes. His imaginative, visionary work has been profiled hundreds of times in both the electronic and print media, ranging from MSNBC.com, Success Magazine, The Washington Post, Corporate & Incentive Travel magazine, Golf Magazine, The San Francisco Examiner and Chronicle, Yahoo! Sports, The San Jose Mercury News and many more. Bill has appeared as a psychology expert on the psychology of human-animal world records on the Animal Planet TV series for the Discovery Channel.

Having a blue-chip coaching clientele has given him the opportunity to interview thousands of successful peak performers from all walks of life, and to integrate their wisdom into his coaching systems and processes. He has developed numerous proprietary methods and approaches to resolving many of the long-standing performance issues people face under pressure. Bill has worked with well known, accomplished athletes such as Sarah Will, a four-time World Champion and twelve-time Gold Medalist paraplegic downhill ski racer, and Erik Weihenmayer, athlete and extreme adventurer, the only blind person in history to climb to the top of Mount Everest.

William B. Cole Consultants, the company he founded in 1997, has provided mental game coaching services for individuals and/or teams in over 60 sports, plus dance, music, bridge, poker and blackjack at the youth, amateur, high school, college, and professional levels. Sports psychology coaching and consulting are offered through his Sports Psychology Coaching website, which also provides detailed information and articles related to sports psychology. He has been the Mental Game Coach to a top ten world junior water-skier from Mexico, a top-ranked junior figure skater from Australia, a top-30 world ranked tennis pro from Israel, a winner of the Pan-American water skiing championships, a pro water skier, numerous college golfers, junior golfers who played in the World Golf Championships, pro golfers, High School quarterbacks and pitchers and England's number one female mixed martial arts competitor. In the sport of tennis alone, his students have earned hundreds of rankings, honors and tournament titles in every conceivable age level and division in four sections across the United States and internationally. He has coached seven National Champions.

Bill is the Founder and President of The International Mental Game Coaching Association (IMGCA), the leading worldwide organization dedicated to advancing the research, development, professionalism and growth of mental game coaching, which trains and certifies mental game coaches worldwide.

A multiple Hall-Of-Fame honoree as an athlete, coach and school alumnus, Bill was inducted into the Buffalo Tennis Hall of Fame in 2008 as a result of his career as a #1 high school tennis team player and #1 college tennis team player, with six college conference titles, and a pro career that saw him compete against some of the best players in the world.

In 2007, Bill Cole co-created the television show pilot, "The Mental Game". He has been involved in post-production of the pilots in the studio as a Producer, and is Consulting Producer of a new Hollywood film, La Ultra - The High.

Bill Cole offers media coaching and presentation coaching through his Presentation Skills Coaching website.

"Winning is a state of mind…now go create that state of mind".
---Bill Cole signature phrase
John A. Cole
Director, Producer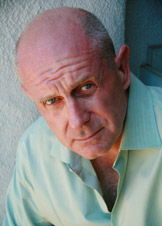 John A. Cole has over 24 years of experience in the entertainment industry with numerous acting, producer, writer and director credits in theater, film and television.

John began his entertainment career as a stage actor and standup comedian in the mid 1980's in San Diego California, securing lead roles in local and state theater productions as well as performing standup comedy at the world famous Comedy Store, Improv and other comedy clubs. John also participated in show case "comedy nights" at the college and university levels as well as recognized national hotel chains throughout the Southwestern United States.

In 1998 John became a member of a sketch comedy / improvisational group and later as a member of the group's writing staff and shows producer. In 2006, Mr. Cole completed his first feature film as a principal player and received his SAG eligibility. In 2007 he received his first producer credit for a feature film, which included all phases of both location and post production, numerous contributing hours assisting the director and editors with final film and audio decisions in the studio.

John co-wrote his first television pilot in 2007 with additional writing credits in 2008 and 2009. His television directing debut came in 2008 with the television pilot "The Mental Game" and later in 2009 directing the television pilot "The Mental Game of Golf". John also co-directed the "Mental Game of Tennis" pilot in 2009. He also continues to co-write, produce and oversee the post-production of these pilots.

In 2009, Mr. Cole recently completed his first voice-over animation character for an animation feature film pilot, continues to train as an actor with Brian Reise studios in Hollywood, California and is currently finishing his first feature film screenplay and co-creating his fourth television pilot.
Jamie Mitchell
Director, CEO, BCF&M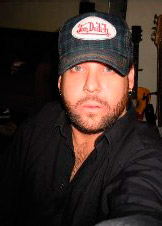 Jamie Mitchell has been a performer and composer of music since the late 80's. He has played lead guitar, produced and composed for such bands as Scaterd Few, TRANSULTRA and Human Rights (Featuring HR of Bad Brains).

While he continues to play guitar and compose, he has also developed a passion for the visual arts, namely filmmaking. Ed Marx, editor of "Swimming With Sharks" and "Jeepers Creepers", introduced Jamie to film editing and guided him early in his career. Walter Murch's In the Blink of an eye: A Perspective on Film Editing also influenced Jamie and helped him develop his expertise.

Jamie began his editing career in earnest cutting trailers ("Ladder 49", and "The Life Aquatic" with Steve Zissou and many more) for Disney for two years. Jamie is now founder and CEO of BCF&M - Beachwood Cottage Film and Music. Since then he has been involved in the creation of over two dozen films and TV shows as director, post supervisor, editor, producer and composer. Included in his work history are the films "Chicken Little" and "National Treasure", and his television credits include the award winning "The Shield".

Jamie recently won an AOF/WAB Award for the Best Soundtrack Feature for the film "The Red Canvas" (2009) and also an "Action on Film Award" for the Best Action Sequence Martial Arts Feature for the film "The Red Canvas" (2009).

Beachwood Cottage Film and Music is a comprehensive production and post-production facility located on the "Lot", a major motion picture facility in the heart of Hollywood. Staffed with a dedicated and talented crew, Jamie and his company have the ability to deliver a "turn-key" project from script to screen utilizing the highest standards of industry compliance.
Top